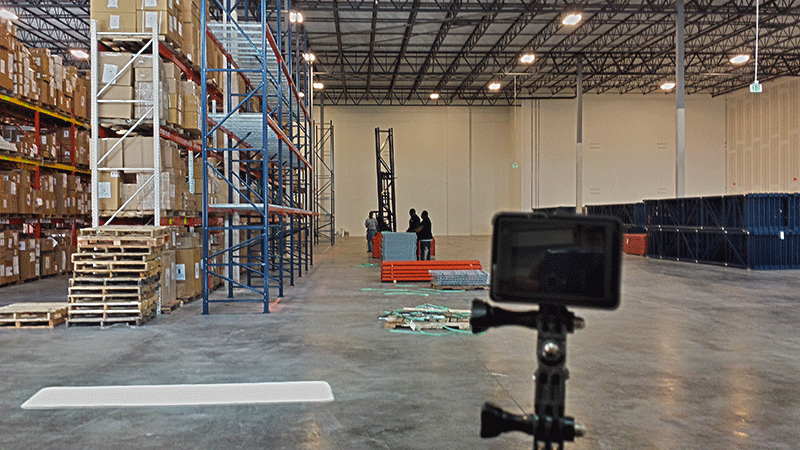 How to buy Pallet Rack systems:
For a growing company, the next step is to invest in a pallet racking system. However, the process of choosing the right pallet rack system is arduous. The process requires you to analyze the type of materials you're planning to store in the warehouse. Before choosing a supplier or a type of pallet rack system, you need to sit down to examine the workings of your business, the quantity of the materials, their weight, and the type of rack system that would be required to meet the demands of your business.
If you purchase a system without giving it much thought, it could land you in a lot of trouble, slowing down the productivity of the business in the process. Therefore, you need to be absolutely sure about the pallet racking system you buy. For that, you will have to learn how to buy the pallet rack system:
1.     Learn About All the Different Systems Available
Take the time out to study all the different types of pallet racking systems available. Some of the systems that you will need to research in detail include:
2.     Consider the Goods or Materials You Will be Storing
The height and weight of the materials or goods should play a role when deciding on a pallet rack system. In doing so, you will be able to determine the type of storage system you need, a low or high-density system and on how wide you want the pallet racking system to be.
3.     Consider what Type of Forklift You Intend to Use
The forklifts or other industrial goods that you intend to use should be compatible with the pallet racking system. The equipment that you use along with the storage system should be one of your primary priorities. If you fail to recognize its importance in the beginning, it could cost you money to replace the existing equipment with the one that works properly, allowing your workers to load and unload pallets from the system. Additionally, the layout of the pallet rack system also determines the size of the equipment you need to purchase.
4.     Purchase from a Reputable and Reliable Vendor
Do not purchase a pallet racking system without conducting research on the prospective vendor or vendors you are considering to purchase the storage system from. You should ask for a list of their prior customers, ask to see their past work, and ask for a quote.
5.     Don't Hesitate to Ask Questions
Anytime throughout the process, beginning, middle, or end, don't hesitate to ask questions, as the more you know, the better. Anytime, you have a question or query about how the process is conducted, you should ask for assistance.
If you're looking for pallet racking solutions, contact Atlantic Rack.