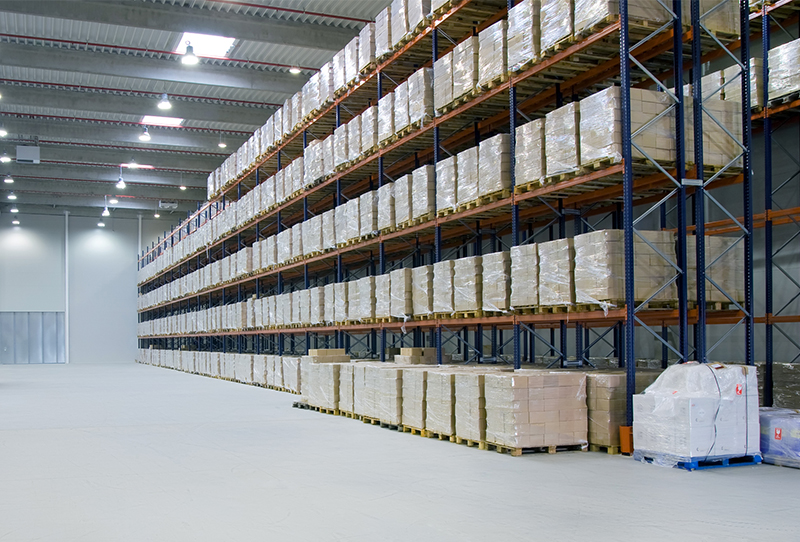 When the warehouse of a company surpasses the storage capacity by 85%, productivity level of the warehouse gradually decreases. Employees, in order to make space, place products in operating aisles, overcrowd the receiving and shipping ports, and mix several pallets/SKUs in the storage location, making it harder to find a product or material when needed, etc. Does this describe the current conditions of your workplace?
If a similar scenario like this is being played out in your warehouse, it's time that you consider investing in a pallet rack system and change the aisle layout to increase storage capacity. Maybe, the reason behind the disorganization and chaos at your warehouse is the storage system that you currently use. If so, here is an overview of the different pallet rack systems that you can use to increase warehouse space as well as productivity
1. Selective Pallet Rack System
Using a selective pallet rack system will offer you with the following benefits:
You can store a different pallet in each storage location
You're not limited to using only one type of forklifts to store and retrieve pallets
Aisle widths can be as narrow as you want, but it depends on the type of moving equipment you'll use
Beam racks and single deep post provide the lowest rate per pallet location
You can store and retrieve pallets quickly and efficiently
You're not limited to only using one size and shape of the pallet if you're using wire mesh
Rotation of FIFO inventory is supported
Improves productivity, as it causes fewer retrieving errors
If you are thinking of using a selective pallet rack system, it is recommended that you use either wire decks or safety bars for storing pallets vertically above ground level. If a wooden pallet falls down and breaks, wire decks and safety bars will prevent it from falling down on the floor.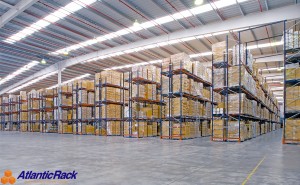 2. Double Deep Selective Pallet Rack System
Using the double deep selective rack will offer you with the following benefits:
Increases the density of the pallet rack between aisles
Increase storage space per pallet to accommodate forklift operators
Deep reach trucks can perform all storing and retrieving functions that other trucks can
Saves floor space by 30%
Increases storage capacity by 40%
However, even with the positive benefits associated with double deep selective racks, most forklift operators complain that it decreases visibility in the rear of the rack.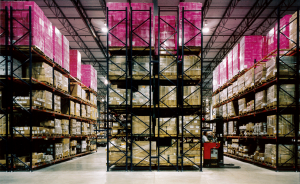 Using a push-back rack system will offer you with the following benefits:
Saves floor space by 40%
Stores 60% more pallets than single deep selective pallet rack.
You can store a different pallet in each storage location
Stores and retrieves pallets easily using stops, centralizers, and blocking devices
Forklifts operators don't need to enter the racking in order to store and retrieve pallets, thus removing productivity
Free of dirt and debris, which is why this pallet rack system is used to store food products
Connecting carts can prevent dangerous product damage and jamming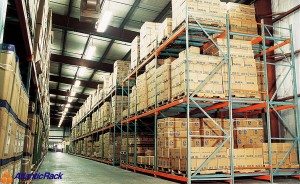 Unlike double deep selective pallet rack system, push back rack systems offer visibility to the forklift operator, as they can view the front of the rack. Additionally, the forklift operators remain on the operating side, which increases productivity.
Single deep selective rack, double deep selective rack, and push back rack are just some of the many type of pallet rack systems that can increase warehouse space and improve productivity levels in your warehouse. You can call Atlantic Rack for more information on how they can help you build an effective pallet rack system to store materials.