Proud & Authorized Madix Dealer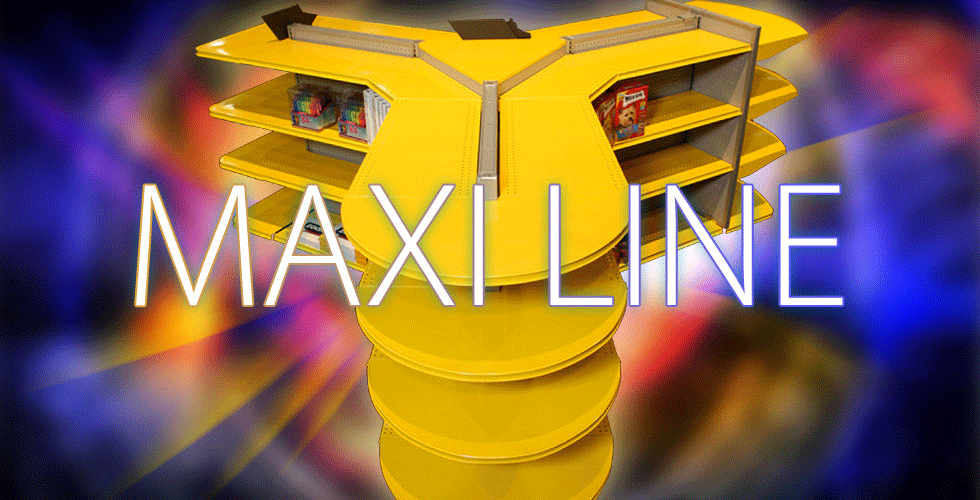 Maxi Line Gondolas
Maxi Line is Atlantic Rack's most popular and versatile product line. Thousands of shelves, merchandising accessories, and back panel options make this line universally appealing to all market segments. Most retailers utilize this line for aisle and perimeter wall fixtures. The Maxi Line products are available in multiple sizes and finish options. Easy to assemble, Maxi Line has snap-together parts and built-in levelers. Maxi Line's standard shelves include integral tag moldings, round perforations for accessories, and slim, multi-position brackets.
Black Coated Gondola Units
Black coat gondola units are designed for merchandising the center portion of your store. They are free standing units, and are manufactured with heavy duty steel components.
The gondolas units are sold as kits and are designed to meet all your fixture needs. It's unique system allows you the flexibility to customize your store by using standard parts and accessories. These units are virtually nut and bolt free and are easy to install.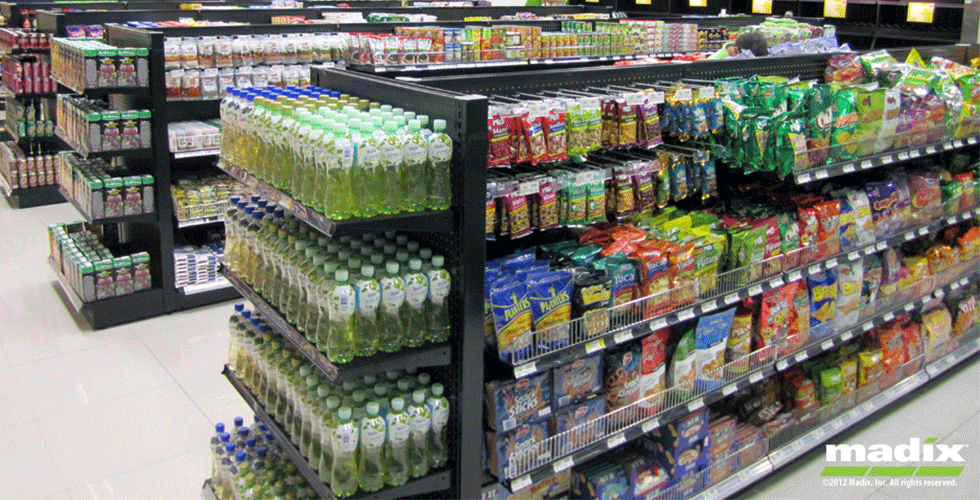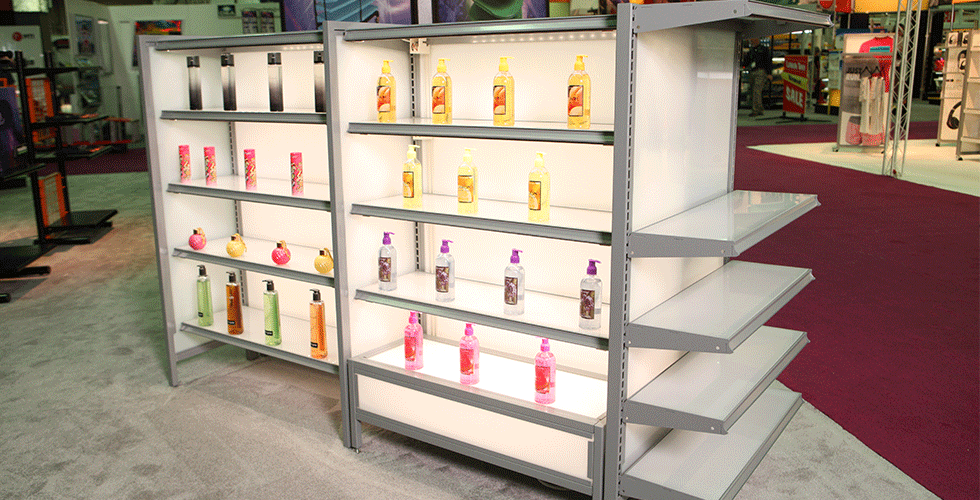 Promote your products with our Lighting Gondola.
Ideal for shopper marketing.
Atlantic Rack realizes the importance of incorporating energy-efficient lighting into fixtures. Good lighting has a positive impact on shopping behavior. Atlantic Rack has several state-of-the art lighting products that are eco-friendly since they contain no heavy metals and reduce power consumption. These lights emit virtually no heat or UV rays, consume approximately 50 percent less energy than conventional sources, and have an incredibly long life, usually 70,000 hours or more.
Request a custom quote in our wide selection of Gondolas (fill out the form below)
Our Gondolas are manufactured by