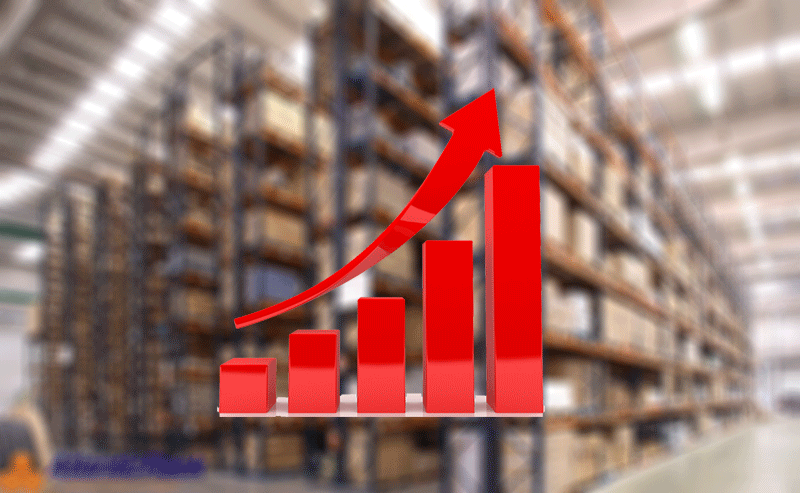 Benefits of Pallet Rack Systems
Companies rely on storage solutions such as pallet rack systems to store products and materials. They can either opt to contract warehouses that offer a pallet rack system or equip their own manufacturing facility with one. The better choice would be to equip their own warehouses with a customized pallet rack system built according to their storage requirements, as it tends to offer more benefits.
Since there are five types of pallet racking systems available for companies to use with each offering different benefits, selective pallet racking (most common), pallet flow racking, push-back pallet racking, drive-in pallet racking and cantilever rack, companies have to weigh the pros and cons of each to select the one that would work best at meeting their storage requirements. In general, all these different types of pallet racking systems share the following five types of common benefits:
Saves Space
Running out of room to store materials and products is a dilemma that most companies face. The solution to make more room lies in the assembly of the selective pallet rack system. The design of the pallet rack system allows companies to preserve floor space, as the racks are assembled using vertical frames with horizontal load beams and are secured by a piston lock connector, which secures the beams to the ground. This enables forklifts to maneuver easily around the pallet rack system, picking and bringing down the pallets with ease.
Offers Safety
Pallet rack systems are created using the latest technology advancements in manufacturing. They go through extensive testing before being deployed and assembled at the company's facility. Each part of the rack is put through the following tests, bending, joint rigidity, traction, and bending to ensure that each component does its part to uphold the structure and weight of the materials or products. An advice for businesses is to select the company that meets standards set by FEM, which recognizes companies for ensuring safety, quality, and efficiency when constructing pallet rack systems.
Provides Durability
Businesses have various storage needs. To cater to those needs, they require a storage solution that is able to handle holding heavy and bulky material, without crumbling under the weight in a few years. Therefore, pallet rack systems are designed to assist businesses hold various materials, ranging from heavy to light, by using premium materials such as steel and combining it with other materials to produce it. The use of high quality materials ensures that the racking system will last for several years.
Ease of Access
If forklifts aren't able to move around the warehouse with ease it could delay production in a manufacturing facility, as they will have to wait longer than they should to access and obtain the materials to start assembly. A selective pallet rack system offers businesses with two options, single deep and double deep system, with the focus on providing forklifts with the ease to navigate around the pallets easily.
Convenience
Pallet racking system, if utilized properly, can last for several years, hold variety of materials, improve productivity, and increase safety, as the pallet will be lifted off the racking system carefully, without the danger of it falling down.
If you want to place an order for pallet rack systems, contact us, we are experts in pallet racking.