Hand trucks allow moving large and heavy loads easily from one place to another. Also known as dollies, hand trollies, and stack trucks these wheeled carts are a very efficient and affordable solution for any operation that includes moving boxes and other regularly shaped objects.
Hand trucks are human operated devices and are ergonomically designed to prevent injuries from lifting heavy objects. They are also a time-saving solution allowing to carry multiple loads in a single displacement.
There are different type of hand trucks for different purposes and uses. Convertible hand trucks can be used as an upright hand truck or as a platform truck, allowing more stackable items to be moved in a single trip. Folding hand trucks can be collapsed for space-saving purposes while being stored, drum hand trucks are used to carry barrels.
Standard Hand Trucks
Hand Trucks are one of the most useful material handling solutions out there! Multiple options and configurations exist to make your job easier. In order to choose the right hand truck for you it is very important to consider how heavy your loads are and what type of loads you will be carrying. Wheel size and type, material construction, light or heavy duty applications are things you might want to consider before investing on a hand truck.
At Atlantic Rack we carry Wesco's Cobra Light Aluminum series. This American Made standard hand truck works great in a single position. Lightweight and for heavy duty purposes, this hand truck can be configured and adapted to accomplish any mission.
Convertible Hand Trucks
Convertible hand trucks are designed with the flexibility of converting into a platform truck.  They permit you to move a greater variety of items, or several items at once, making a job easier and increasing productivity.
Wesco Spartan Jr. hand truck is configurable between 2-wheel and 4-wheel modes. Convenient pedal release allows easy conversion. Extra strength aluminum alloy nose plates for long-lasting use. Durable 10″ pneumatic wheels and non-marking swivel casters provide solid mobility. Ideal for transporting multiple packages with ease. Maximum load capacity between 500 to 1000 lbs.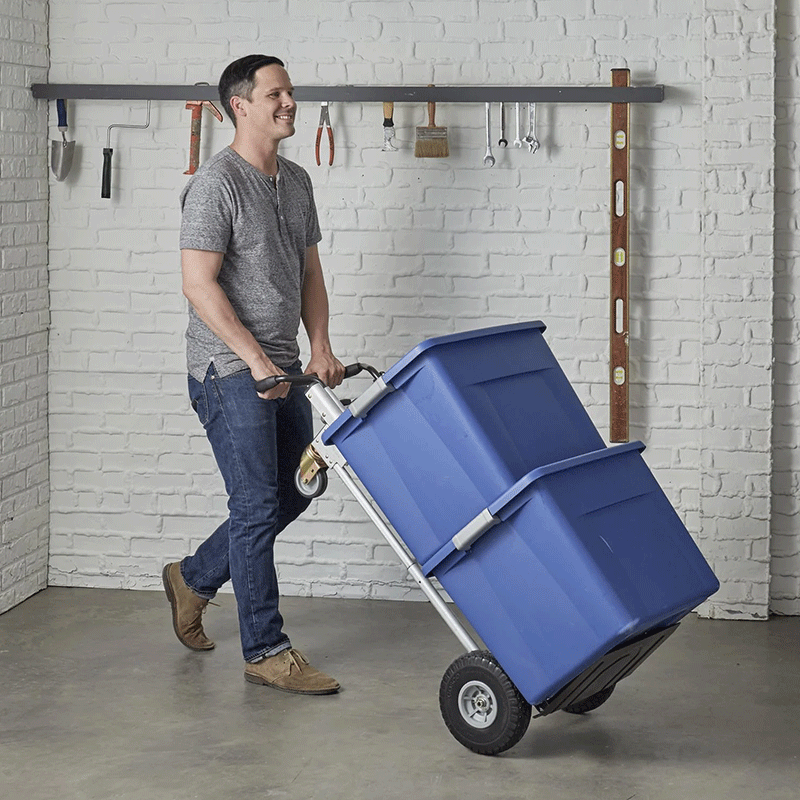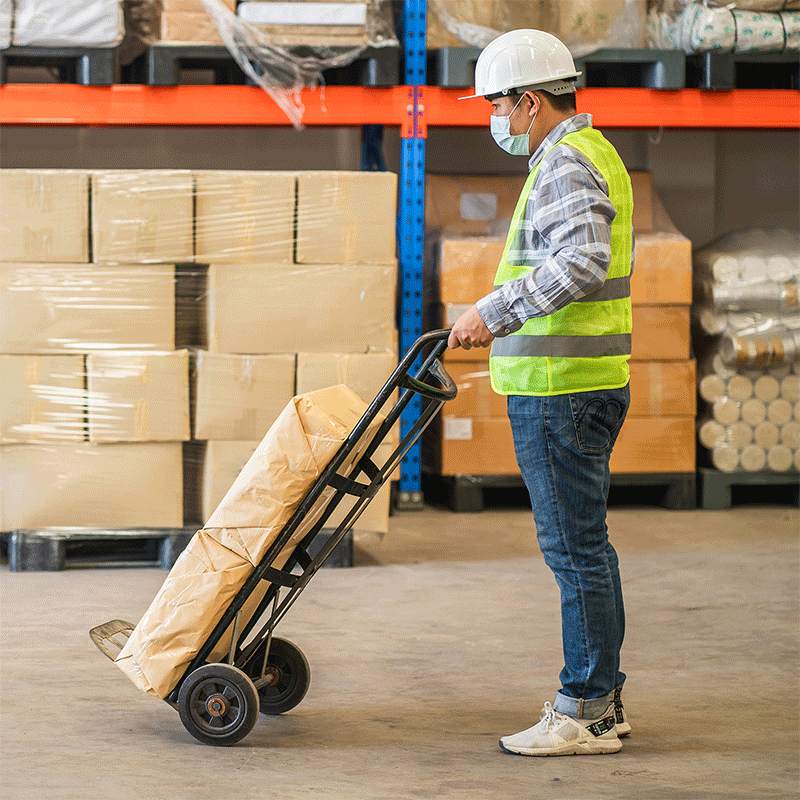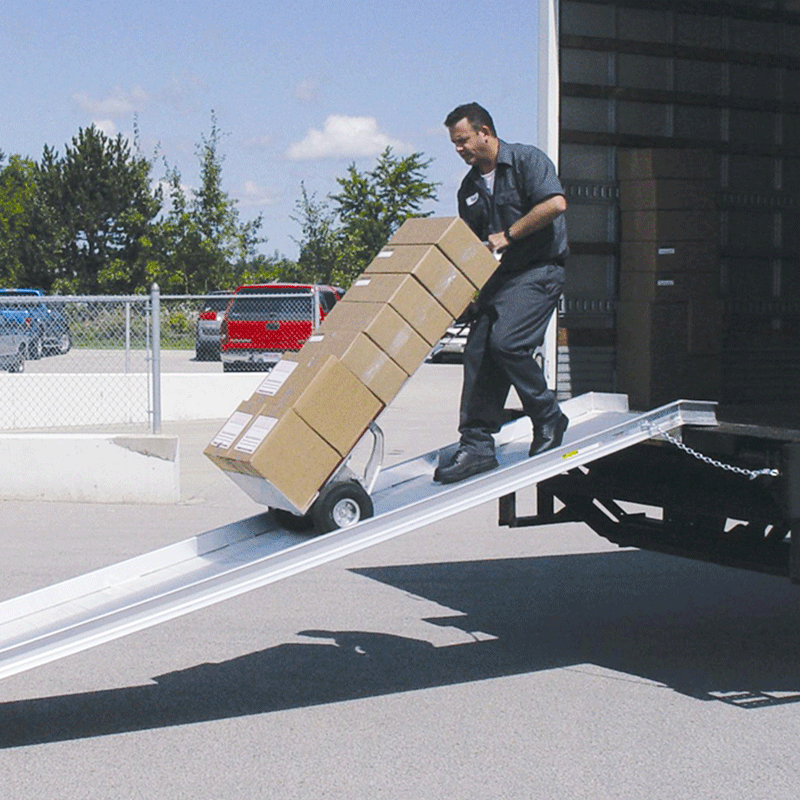 Fill the form below if you need a specific type of Hand Truck for your operations!