PROUD AND AUTHORIZED HALLOWELL DEALER

Rivet Rack steel shelving is a safe, effective and economical way to organize your warehouse space, and meet your storage requirements.
Designed for instant assembly with maximum strength at low cost.
Rivet Rack steel shelving units are easy to assemble, strong and durable.
Rivet Rack steel shelving are used In Many Applications:
Industrial
Office
Commercial
Record Storage
Warehouse
Work Stations
Select from standard units and sizes, or have custom design units to meet your specific needs.
Rivet Racks for Bulk Storage are designed using longer components to create wider spans between posts which are needed for loading, storing and retrieving large bulky items.
Particle board is the standard top surface for these specialty racks, however they can be outfitted with wire decking. Contact us for further information.
All components are engineered to attach snugly to one another without the use of fasteners. This unique design has rivets which are factory attached to all left-to-right and front-to-back beams. The rivets align with keyhole slots in the vertical posts. Once tapped into place using a standard rubber mallet, the units are tightly assembled providing maximum strength.
Units are constructed with bolt-less rivet components. Rugged 14 Gage components require no special clips, fasteners or tools. Components simply snap together to lock in place. Strong and sturdy steel uprights, left to right beams and steel front to back beams provide maximum support, and allow access to stored materials from any of all four sides. Components are treated with a coat of rust-inhibiting base, and Frost Gray enamel finish is baked on for longevity and durability. Additional shelves available separately.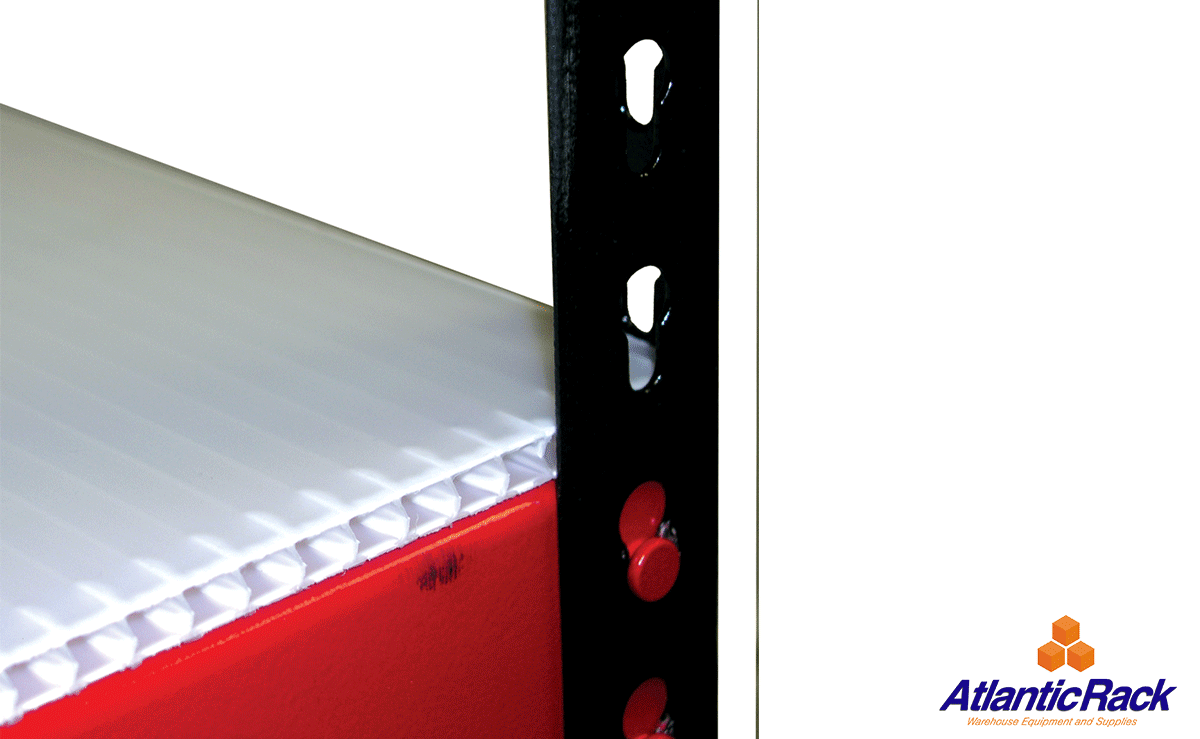 Our Rivet Racks are manufactured by