In the modern era the rapid growth in E-commerce markets demands an equally rapid innovative response from businesses in the area. Companies must keep up with logistic trends in order to maintain a competitive advantage. Investing in warehouse and distribution centers is one of the best ways to stay in the game.
Logistics management and order output standards are high. Big companies like Amazon, Walmart and Target have accustomed their clients to receiving an online order within 48 hours by implementing new procedures and integrating two day shipping models as a standard. Keeping up with these standards is a must for businesses that want to meet their consumer's expectations.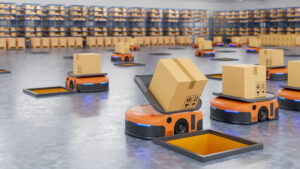 New technologies such as augmented reality, drones, advanced robotics and smart hands free pick, pack & ship warehouse material handling are key to reducing costs, ensuring productivity, customer satisfaction and competitiveness. Investing in software driven changes through the implementation of autonomous machines and analytics will increase the speed of fulfillment, reduce mistakes and noticeably accelerate productivity and effectiveness.
New era customers are big on sustainable solutions. Millennials value and support more every time brands with a strong ESG (environmental, social and governance) focus. Finding ways to operate in a circular rather than linear way by reusing and reclaiming material to keep prices low and competitive, gives companies a big advantage. This mindset shift helps create resiliency with the supply chain and gives the business not only sustainability but long term value in their clients eyes.
With the advancement of technology such as autonomous delivery trucks and robotic warehouse ecosystems it's harder every time to differentiate between a logistic company and a technology service company. Integrating both aspects is what will take companies to a better competitive opportunity.  This means companies will need to invest in their back office digital strategy by building on their existing assets and customer relationships and carefully implement new technologies.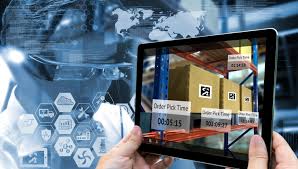 Every day more and more organizations invest in advanced software to manage their warehouse and modernize the efficiency and distribution fulfillment process. In order to stay relevant and competitive in the rapidly expanding e-commerce market it is critical for companies to stay on the level of the latest advancements in the logistics and supply chain industry.
Thankfully  Atlantic Rack provide multiple options for warehouse management and logistics optimization and efficiency. Some of our best products to fulfill these needs are: